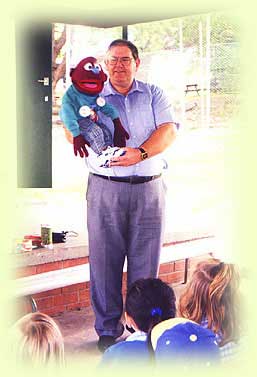 "I saw Graham Steele minister... it was absolutely stunning. The impact is not only in the wonderful humour Graham uses but in the content of his message. Without hesitation, I recommend his gifts to you."

The Rev. Roy Hicks Jnr. Director of Missions for the international Church of the Foursquare Gospel, Los Angeles, USA.
---
"Graham is a man of God who entertains and communicates Jesus through creative ministry. Let me encourage you to get to know him better."
Sue Skuthorpe, former NSW State Co-ordinator, Christian Community Schools Ltd. (Australia)
---
"Thank you for the marvellous puppets and Bible story. The presentation was professional and the message was clear. I did enjoy your cassette."
Rev Richard Nixey, Belmore Anglican Church, New South Wales.
---
"Thank you for taking the time out to conduct the puppet workshop. Everyone present thoroughly enjoyed themselves and were happy to see the end results of their own completed puppets."
Pastor Darryl Kilker, Grace Baptist Church, Seven Hills, New South Wales
---
"I am happy to recommend Graham to any groups looking for an experienced and creatively gifted communicator of the Gospel."
Bill Folkerts, Pastor - Mercy Community Church, Kingston / Principal - Kingston Christian Community School, Tasmania.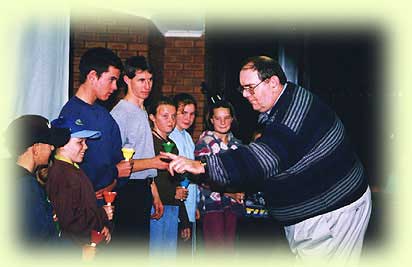 ---
"Graham's ministry has something for all churches."
Pastor Colin Flitton, Assembly of God, Bendigo, Victoria
---
"He has a wonderful understanding of the Gospel message and the means to communicate it to every age group. I am only too delighted to recommend his presentation to both families and children."
Neil Clark, Open Air Campaigners, Australia.